Why Every Multi-Location Business Needs Near Me Marketing and Google Business Profiles (GBP)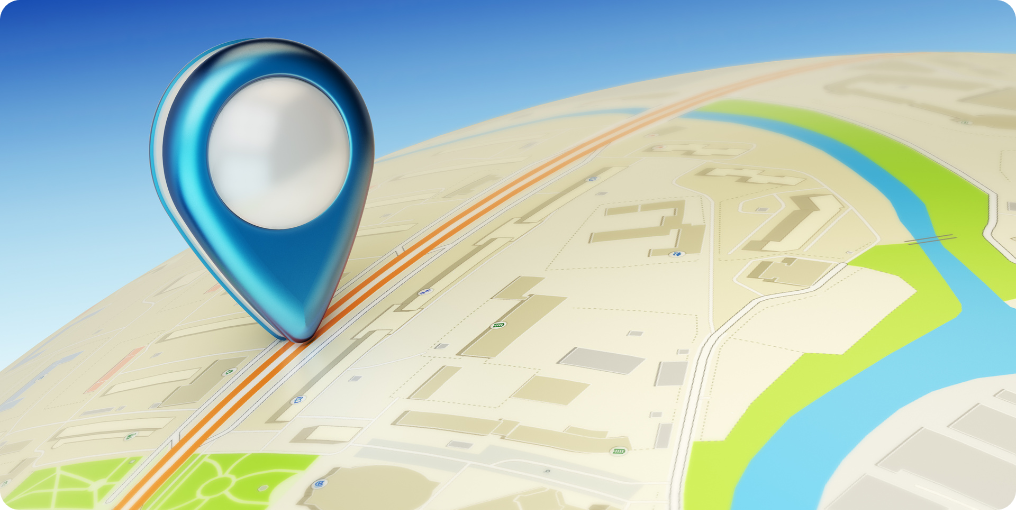 In today's fast-evolving world of mobile-first consumer behavior, offline buying starts online. Consumers increasingly rely on 'near me' searches on Google to initiate their shopping journeys. Did you know that digital influences a whopping 65% of offline sales, and every second Google search is a 'Near Me' search?
In fact, it's remarkable to observe that 'Near Me' or 'close by' searches have surged by an astonishing 900% in just two years.
The power of 'near me' searches lies in their ability to drive ready-to-buy customers to brick-and-mortar storefronts. An impressive 76% of consumers conducting 'near me' searches visit a business within 24 hours, and 28% make a purchase. Why? Because 'near me' searchers have immediate needs and high purchase intent.
So, what does this mean for multi-location businesses? It's crucial for every location in their network to master the three pillars of Near Me Marketing and Google Business Profiles to stay relevant and grow:
Get Found Online During a Near Me Search
Get Chosen Over Competition with a Stand-Out Digital Presence and Google Local Pack Dominance
Maximize Conversions with Messaging and Scheduling options
Now, let's delve deeper into 'near me' searches and why Near Me Marketing, especially utilizing Google Business Profiles (GBP), is more important than ever for offline businesses.
Importance of 'Near Me' Marketing with Google Business Profiles (GBP) for Offline Businesses
Every step of the mobile-first, 'near me' search-led consumer buying journey is digitally influenced. From awareness to consideration and purchase, digital is at the forefront of this online-to-offline journey.
Step 1: Awareness
Consumers rely on their favorite search engines, social platforms, and other digital channels to discover brick-and-mortar businesses and the products/services they offer.
Platforms used most by consumers for local business discovery
Digital business profiles on these platforms such as Google Business Profile, Facebook Stores, Insta Pages are the gateways through which mobile-first consumers connect with brick-and-mortar businesses. Similar to social profiles on platforms like Google, Facebook, Instagram, and more, location business profiles represent the digital presence of these businesses.
For instance, consider the Google Business Profile (GBP) of "London Bubble Co.," a dessert restaurant in Indore, India. 
When consumers search for "desserts near me" on Google, London Bubble Co.'s GBP receives more traffic and engagement than their website or app. In fact, a global study reveals that 85% of 'near me' search-related consumer engagement occurs on location business profiles of brick-and-mortar businesses.
Brick and mortar businesses need to create and manage digital profiles for every location in their network on platforms that matter most to them – Google, Facebook, Instagram, Swiggy, Zomato, Tripadvisor, Amazon and more – to attract and engage mobile-first consumers looking for them online. 
Step 2: Choice
Once consumers discover your business through 'near me' searches, they seek social proof and validation to make decisions. Local social activity and content, whether generated by users or the business itself, play a pivotal role in this phase.
Did you know that 98% of consumers read online reviews for local businesses? Furthermore, 89% are highly likely to choose a business that actively responds to reviews, and 51% would avoid a business rated less than 4 stars.
Moreover, 70% of Gen Z consumers are influenced by social activity and engaging local content when making purchase decisions from nearby businesses. Local content garners 66% more engagement and performs 12 times better, on average, than centralized brand content.
Step 3: Purchase
Once consumers have decided to engage with your business based on social proof and validation, what can seal the deal and encourage them to make a purchase?
Speed and convenience are paramount. Modern consumers crave near-instant gratification and seamless experiences. "Tap and transact" defines the new way of life.
Ensuring every location in your network provides frictionless omnichannel experiences will boost conversions and drive sales. How can you achieve this? By simplifying the online-to-offline transition:
Messaging: EEnable consumers to connect with your storefronts through preferred channels like WhatsApp, Google Business Messaging, Facebook Messenger, Instagram Direct Message, and more. Did you know that 70% of consumers prefer messaging businesses due to their speed?
Scheduling: Offer anytime, anywhere, on-demand scheduling to drive growth. The appointment economy is on the rise—make it your competitive advantage.
Digital Catalogue: Provide visual cues and real-time product availability information to facilitate faster decision-making. Ensure that real-time catalogs for all your stores are readily available on search, social, and communication platforms that consumers frequently use.
Payment: Offer multiple payment options for on-the-go convenience.
In summary, brick-and-mortar businesses must master Near Me Marketing and Google Business Profiles to dominate the online-to-offline journey in today's mobile-first world.
How to Master Near Me Marketing at Scale?
Multi-location retail or service businesses need to consider several vital aspects to excel in Near Me Marketing:
Digital Dominance: Creating and Managing Digital Profiles for Multi-Location Presence
Amplifying Reach: Tracking Profile Performance to maximizing digital visibility across platforms.
Unlocking Location Insights: Gaining Real-Time Consumer Behavior Insights in Targeted Regions
Crafting Compelling Content: Creating and Managing Engaging and Locally relevant Content Across Platforms
Seamless Local Experiences: Creating seamless customer experiences across central and local teams
If you're seeking answers to these questions, a location marketing platform is your solution.
Introducing Zceppa, a platform that empowers healthcare, retail and automotive businesses to drive in-store sales from 'near me' searches and Google Business Profiles (GBP).
Our discovery, engagement, and experience products ensure that every location in your brand's network gains better online visibility and engagement across platforms, ultimately driving offline traffic and sales.

With Zceppa's all-in-one platform, you'll dominate local search, excel in local social engagement, and provide seamless omnichannel experiences. Get all your locations ready for mobile-first consumers with Zceppa and witness substantial business growth!
Signup for a free trial
Zceppa's products empower your business to win every mobile-first consumer interaction across the buying journey.