How a leading car dealer maximized leads from Google 'Near Me' Search?
Leading car dealer of #l automotive brand with 30+ locations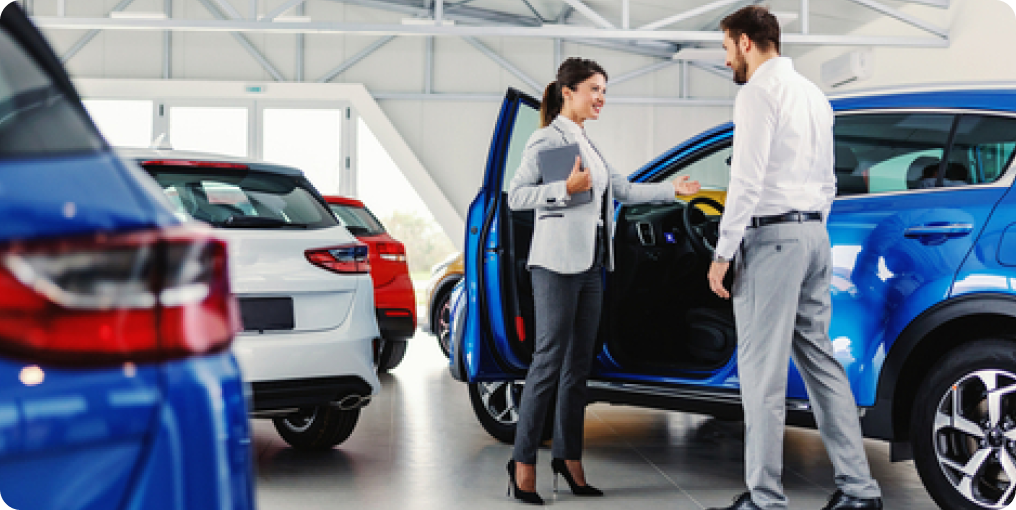 Outcomes
2000+
Reviews generated in 6 months
607%
Growth in search visibility
154%
Increase in monthly leads resulting in 500X RO1
Background
Today's consumers have moved online and digital engagement is dominating consumer to business interactions. Consumers buying journey starts with online search and it is no different for Auto Dealerships
2 in 3
Buyers find a dedlership through Google Search
400%
Growth in Dealers 'Near Me' Search
76%
'Near Me' searches lead to a visit/ phone call in 24 hours
400%
Growth in service used cars search queries
---
Challenges
Lack of Consistent Digital Presence & Local Content
Inconsistent Digital Presence: Dealer had incomplete, inaccurate & duplicate listings for many locations on Google, adversely affecting 'Near Me' search discovery
No Local Content Strategy: Despite 100s of new customer interactions & deliveries every month, no compelling local content was getting generated (Reviews/Posts/Stories)
---
Objective
Increase 'Near Me' search visibility of all locations organically and win more leads from Google
---
Our Solutions
Zceppa's Discovery Products Ensured 'Near Me' Search Dominance In 3 Actionable Steps
The Listing Manager is able to remove duplicity. The feature can also help create & manage complete & accurate listings for multiple locations at a scale. Additionally, proactive notifications can help the business stay on top of Q&A, updates & edits, and listing status changes.
This feature empowers dealer locations to convert every customer interaction into a review. The in-moment process can further improve review generation, by helping the business increase open & conversion rates.
Social Manager enables regular local posts that convert everyday activities into compelling digital content. Simple, easy-to-use, & pre-approved templates for key activities are available for local content posts. Visibility & engagement can be enhanced with regular posts of happy Customers receiving delivery, new product launches, latest offers, etc.
Sounds Interesting ?
Enter your email address to download this casestudy or share it with your colleagues
Signup for a free trial
Zceppa's products empower your business to win every mobile-first consumer interaction across the buying journey.